Sorry, no posts matched your criteria.
Interview with Igshaan
Hello and Welcome!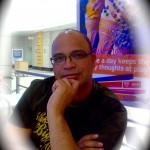 My name is Igshaan and yes, I love Ice Cream!
My work is driven by a desire to contribute to humanity. I believe the best way to do this is by working with successful managers and leaders – they are able to impact the lives of others in profound ways, often without knowing.
This blog offers my personal insights of what make great managers, extraordinary leaders.
You can call me now on 083 633 0999
Article Categories
Archives