5 Tips for Setting and Achieving Goals that SPARK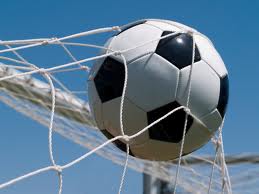 By Igshaan Soules
Setting goals is the foundation upon which success is built. Yet, for many, the excitement of getting into action around their goals dissipate over time and the magic of setting and achieving goals loses its shine. What's missing is the secret sauce for setting and achieving goals that SPARK.
I love setting and working towards achieving personal and professional goals. I remember early in my career setting simple yet powerful goals and the feeling of joy and elation that comes with achieving them. Yet, somehow the excitement of setting goals disappeared as I found it increasingly easier to achieve them.
And then, one day, a deep sense of disappointment when I realized twelve months later that none of what I set out to achieve, has come to fruition. When I examined where it all went wrong, I realized that none of the goals I tried to achieve were tied to what was truly important to me.
Somehow, I felt SMART goals were no longer making a strong enough connection with what I valued most – what I desired most.
Although I love the simplicity of SMART goals, what I noticed working with leaders was that the traditional approach to setting SMART goals lacked a crucial element – an element that added SPARK to the whole process. So I set out to review the elements that make up the goal setting process and adapted some of the elements to reflect the missing SPARK that will ignite extraordinary results in managers and leaders.
1. Set Goals that Are Simple, Specific and that has a clear Stake
Goals that are simple and specific have a far greater chance of being achieved. Doing so allows you to keep your goals front of mind. It also offers you a constant reference against which to measure your actions. Thus, "lose weight" is not specific enough, but "lose 25 pounds (50 Kg)" is simple and specific.
And, the power of this simplicity lies in the underlying reason for wanting to achieve the goal.
In order to achieve your goals, understand what is at stake. Compile at least three compelling reasons why you want to achieve a specific goal. For many the simple response is "living a healthier lifestyle". However, even though the answer sounds reasonable, it may lack a compelling enough reason to following through on the goal.
If the answer to that question does not get your heart beating faster, then either the goal is not worth accomplishing or, you have not found a compelling reason as yet for wanting to achieve that goal.
2. Passion and Purpose
In order for goals to have meaning connect them with what you are truly passionate about. Alternatively, set goals that give expression to your life's purpose and capture a dream to be realized. Perhaps, you are passionate about being a good father and losing weight will allow you to be more playful with your 5 year old son – the increased energy will allow you to tackle work task with more figure and therefore free up more time for you to spend with your son.
Goals not grounded in your passion, purpose or dreams are more than likely to feel empty and result in little or no motivation for action. Goals tied to your dreams, your passion or your life's purpose creates forward movement and ultimately momentum in times when you get stuck. Motivation and momentum is two of the most valuable free resources you have for achieving success in work and life.
When your goals are aligned with your purpose, there is deep resonance, bold action and a stronger commitment to success.
3. Accountability
For most people, setting goals represent a necessary evil for getting into action to achieve success. However, setting clear goals is the first step in the planning process – for therein lies the root of well-timed and thoughtful actions. Actions that have a clear "by when" for which you can be held accountable has a stronger chance of success.
Holding yourself accountable means everything you think, say or do counts. A solid structure for holding you to account for your actions sets a powerful stage for personal discovery of what works … or not.
Have some fun holding yourself accountable by asking a friend or colleague to be your accountability buddy. Alternatively, a coach is an incredible resource to help create an empowering environment for achieving your goals.
4. Review, Reset and Reactivate
Those using computers that run on the Windows platform knows the trials and tribulations often accompanied by "Frozen Screens", Sluggish Computers, etc. A quick call to the IT department for help is often met with an authoritative "reboot the machine".
Sometimes, the goals you set loses its buoyancy. Your circumstances change, new priorities emerge or the goal is just no longer relevant for whatever reason – perhaps your actions have catapulted you into stardom.
A structured review process allows you to uncover important lessons and may lead to personal discovery. Constantly review your goals to determine whether there is a need to reset your commitment to them and reactivate the actions you created to achieve them.
By reviewing your goals you will revitalize your energy for engaging with it, reaffirm your commitment to achieving your life's purpose and dreams, and more importantly, train yourself to remain accountable for achieving compelling goals.
5. Set Goals that have Kick
There is nothing worse than setting goals that do not inspire you to take action. Goals that have kick stretch you way beyond your self-imposed limits and challenge you to examine the way you see yourself. The secret is to set goals that has just enough stretch to get you truly excited about getting into action around them.
Further, setting compelling goals with a time horizon of no more than 100 days offers you an exciting challenge and more likely to keep you motivated.
And, I think you will agree that there is nothing that excites human beings more than a good challenge. The secret to a good challenge is setting and achieving compelling goals that SPARK.
Bottom line: When you commit to achieving a goal, plan thoroughly, act boldly and hold yourself accountable for achieving your success.
[box type="info" style="rounded" border="full"]Check out the free goal setting resources under "Resources". I also make recommendations of several goal setting resources I have used from other providers. Check them out under Recommendations.[/box]